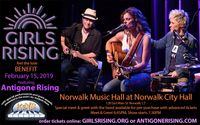 A very special event is imminently up us. Join us on Friday night, February 15 at Norwalk Music Hall in Norwalk, CT for a special concert event benefitting our nonprofit, Girls Rising. There will be a very special performance before the show with the girl singer songwriters from JAMS (Junior Arts & Music Studio) as well as grants given to inner city kids benefitting from the KEYS organization. 
KEYS' Mission is to bring one-to-one instrument lessons and group music instruction to underserved inner-city children in Bridgeport, CT who have no other access to this empowering life experience.
Jam's mission is to provide a creative haven where artists and musicians, young and old, can hone and share their craft with the community. The Jam Studio partners with local organizations to provide process oriented art and music enrichment for inner city youth and the underserved.
To purchase tickets in advance to this very special event, visit our ticketing page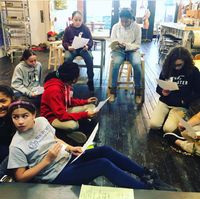 Some of the JAMS kids preparing for our special event at Norwalk Music Hall. Looking forward to this amazing night.